SmartNutrition News Coverage
News Coverage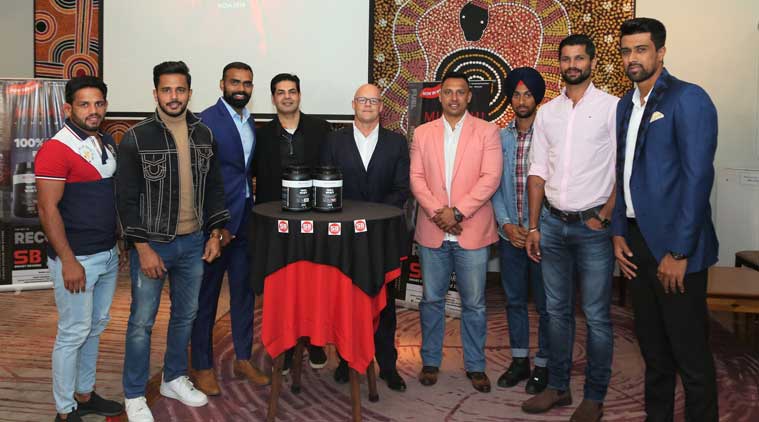 November 14, 2019
Qualifying for Olympics is history, focus on challenges ahead: PR Sreejesh
New Delhi, Nov 14 (UNI) Ahead of the Tokyo Olympics next year, renowned goalkeeper of the Indian hockey team PR Sreejesh on Thursday said qualifying for the mega event is history now and the team is currently looking forward to the tougher challenges ahead.
While speaking at the launch of Australian nutrition brand 'Musashi' with its Indian partner Smart Brands, Sreejesh said, 'We are looking forward to face all the top teams in Olympics and by the time the event comes, each player will be having more experience, making it easy for them to cope up with pressure.
Talking about the key areas, which the Indian team was focusing on, the Arjuna Awardee said the team is trying to find a perfect combination between defence and forward, so that they can put the score-board pressure on opposition.
Apart from that, the team needs to rectify it's mistakes and sharpen the required skills, he noted.
Asked about the similarities between Hockey Pro League and Olympics, the celebrated goal-keeper said, 'It's almost like a replica of Olympics, as both have high-intensity matches. It can serve as a great practice session and learning curve, before the global sporting extravaganza in 2020.'
Talking about the team players, the famous Hockey player said that keeping the same core group is very important, as changing the team regularly created issues for the newcomers in understanding the strategies of coaches and nuance of the team.
Earlier, the eight-time Olympic gold medalists (Indian Hockey team) had booked their tickets for the 2020 Tokyo Olympics after thrashing Russia 7-1 (11-3 on aggregate) in the second game of the two-legged FIH Qualifiers, while the women's hockey team had edged out US 6-5, to qualify for the same spectacular event.
Athletes from various sports fields, including Rupinder Pal Singh, Harmanpreet Singh, Hardik, Jugraj Singh, Amit Dhankar and Rahul Sharma, graced the occasion.
Also present on the occasion were Raj Makhija, CEO of Smart Brands Products, Craig Kearney, CEO of Vitaco Health and Musashi and Mark Morley, Senior Trade Commissioner and John Madew, Senior Trade & Investment Commissioner & General Manager South Asia.